Kanga Wellbeing will provide a nurturing and peaceful oasis at Valley Fest, where you can take a break from events, indulge in therapies and connect with yourself through the practice of yoga. We have a huge range of therapies and classes on offer for 2023.
And new for this year, you can soak in a hot tub and sip something sparkling and or have a steamy sauna.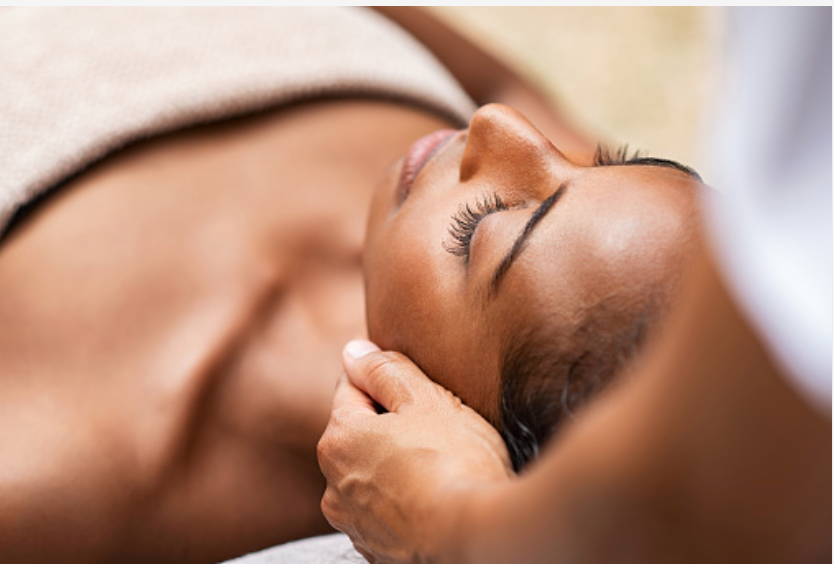 Massages
Not sure which massage you want? Fear not, here's a quick run down:
Swedish Body Massage – A whole-body therapeutic massage treatment that works the soft tissues and muscles to help restore health – creating a calming and balancing effect on the nervous system.
Aromatherapy Massage – A powerful blend of the finest organic essential oils, to soothe and balance body and mind. A therapeutic medium-pressure body massage.
Deep Tissue Massage– Working intensely with deep direct pressure to relieve chronic muscle tension. Breaks down knots and releases toxins.
Back, neck, and shoulders – Eliminating the tension and the spasms from the muscles while improving circulation and relaxation. Improving circulation in the body will increase oxygen and nutrients to any problem areas and this will speed up recovery.
Pregnancy Massage – A massage allowing mother-to-be to connect with her growing baby while helping to relieve muscle cramps, spasms and myofascial pain. It helps to reduce stress on weight-bearing joints. It can increase blood and lymph circulation, which can reduce swelling.
Head Massage – Massaging your upper body, face and neck. During this treatment, nerve endings are stimulated, which relieves muscular pain and fatigue, eye strain, and tension headaches. A non-invasive treatment, performed with the client seated and fully clothed, making it a perfect introduction to massage.
Foot Massage – Foot massage improves circulation, stimulates muscles, reduces tension, and often eases pain. Applying pressure to the more than 7,000 nerves in the foot can release energetic blockages in the rest of the body.
Intuitive Massage – Combining many soothing techniques from a variety of massage styles. Each massage is uniquely designed to complement your body using stretching, kneading, and applied pressure.
Classes
Yin Yoga
Yin Yoga is a style that can bring inner stillness before going into a meditation session. The asanas in Yin are held for a few minutes at a time, whilst bringing a focus to the breath to soften further into the pose. This allows us to target the deep muscle tissue and fascia, releasing tension held throughout the body. It teaches us to cultivate a deep awareness towards the physical and energetic sensations going on in the body. This style of yoga can help us learn to sit with whatever discomfort comes up and release emotional, spiritual, physical and energetic blockages we may have as we come out of the poses.
Breathwork
Breathwork is a great for preparing the mind for the practice of meditation. During these sessions, enjoy the practice of various breathing practices in which the conscious control of breathing is said to influence a person's mental, emotional or physical state, with a claimed therapeutic effect. These sessions are based on the traditional foundations of yogic meditation. With little guidance, we sit in silence to cultivate peace and stillness within the mind. We move from error to truth, darkness to light, pain to bliss, restlessness to peace, from ignorance to knowledge. This class is suitable for all levels of practitioner.
Chanting
Chanting is a spiritual discipline believed to improve listening skills, heightened energy and more sensitivity toward others. Take this opportunity to let your body relax and let your mind settle. Tune in to the regular rhythm of the breath whilst observing the softness of your heartbeat.
Hatha Yoga
A centering class for beginners and experienced students, this class presents simple asanas and breathing practices to cultivate physical and mental well-being. All levels welcome. The goal of practising asana's and pranayama is the same as for all other forms of yoga sadhana: Self-Realisation. Asana's (postures) and pranayama (breathwork) are tools for gaining control of the mind and prana (energy) to facilitate the attainment of this goal. Good health, a flexible body, decreased stress levels are some of the effects of Hatha Yoga. Asana's and pranayama are two of the techniques of Hatha Yoga taught during these sessions, as well as meditative techniques. Hatha yoga begins with the physical body. By gaining control of the physical, the practitioner tries to gain control of the prana, and by controlling the prana, one gains control of the mind.
Kids Yoga – Adventure Yoga
Adventure Yoga – aimed at the younger crowd. Join Ellie for 45 mins of yoga adventure stories (perhaps we'll be pirates or dinosaurs or unicorns…or all three!) and yoga games like What's the Time Mr Wolf, Around the World and Sneaky Trees. Finishing with a visit from the infamous 'Betty the Butterfly' for some basic breathing exercises and relaxation. Fun, silly and engaging, Adventure Yoga will fuel your kids love of yoga through play and story telling!
Vortex Group Healing
Vortex healing is the belief that all of life is one. In today's society, we have lost that awareness and everything has become one of separation. The intent of Vortex Healing is to release this conditioning of separation on every level it is found, returning the person to emotional balance and energetic strength, so that health prevails. Vortex healing channels the divine energy of the universe to heal the body and the mind. It is a holistic method of cleansing negative energies from the body and mind and reestablishing one's connection to the universal energy.
Some of the benefits of Vortex healing include:
Release of stress and anxiety
Treatment of depression
Pain relief
Relief from menstrual cramps
Reduce blood pressure
Alleviate joint problems in the knees, back, neck, shoulder or ankles
Movement Therapy
A gentle, mindful class working on the core principles of easy, pain free movement. Combining elements from pilates, yoga, rehabilitation and meditation to guide you in to becoming more aware of movement, pain management and the emotional and mental connection to our bodies.
This session includes:
Stretching and elongating the larger skeletal muscles
Strengthening the smaller muscles which support our joints
Joint articulation
Fascial release
Mind-body connection
Mindful movement
Sunset Yoga & Sound Therapy
A centering class for beginners and experienced students, this class presents asanas and breathing practices to cultivate physical and mental well-being. These classes adapt to the individual rather than the individual to yoga; integrating sound, asana and mudra to bring the body and mind into balance and harmony. All levels welcome.

Breathwork & Yoga Nidra
Breathwork – expands consciousness, heals & resolves trauma, helps to gain deeper insights. Breath opens the energy channels in the body while allowing past experiences to surface and be released. These may include suppressed emotions, physical blocks in the body, limiting beliefs and conditioning, escape patterns and addictions. Yoga Nidra is a form of guided relaxation that activates a state of consciousness that is deeply healing, invoking a greater connection to our soul presence. Nidra increases dopamine levels in the brain, induces theta brainwaves that are associated with deep states of meditation and relaxation and decreases stress, bringing balance to the nervous system. A deeply restorative and restful session of guided movement, visual journeying and sacred sound. Come home to your own true heart, rest in your breath and find your centre.
Breathwork & Mindfulness
Breathing is something we all know how to do. And yet, the majority of teenagers and adults let go of their natural ability to breathe fully. We are conditioned from an early age to control our feelings and emotions, and as a result, our muscles tighten and our breathing patterns become restricted. The impact on our mental and physical wellbeing is huge. By learning how to consciously connect to our breath and encourage its natural rhythms, we can harmonise the body and mind, live life fully, find emotional freedom, and feel empowered. Mindfulness is the basic human ability to be fully present, aware of where we are and what we're doing, and not overly reactive or overwhelmed by what's going on around us. While mindfulness is something we all naturally possess, it's more readily available to us when we practice on a daily basis. Whenever you bring awareness to what you're directly experiencing via your senses, or to your state of mind via your thoughts and emotions, you're being mindful. And there's growing research showing that when you train your brain to be mindful, you're actually remodeling the physical structure of your brain.

Kanga Yoga & Sound Healing
Kanga Yoga is an energetic, alignment‐based flow yoga practice using music, gravity and breath to rediscover and rejuvenate the body and mind. The practice is inspired by the yoga teachings of Swami Sivananda, Yogacharya B.K.S. Iyengar, Sri Krishna Pattabhi Jois, and the holistic healing system of Ayurveda ("Life Science" in Sanskrit). Kanga Yoga focuses on the energy of the students in a class, adapts the practice to the individual body type, while incorporating elements of different yoga practices, together with music. Each class provides a practical understanding of yoga, offering the opportunity to focus on specific asanas, their benefit and good alignment techniques. Breath control is an essential part of the class and is guided throughout.
Music is used in Kanga Yoga classes to help bring the body and mind into balance and harmony. Music itself is Hatha Yoga Sadhana; it involves disciplined control and regulation of controlled breathing. Moreover, the various musical notes have their own corresponding nadis (subtle channels in the vital sheath of the body within the Kundalini chakra's vital centres), and music vibrates the nadis as well as purifying them, which in turn awaken the psychic and spiritual powers that lay dormant.

Wild Yoga
Join Ellie for a Wild Yoga and Yoga Games for all the family. Take a walk locally and practice yoga in the wild! 45 mins of yoga games -partner yoga, yoga assault courses and yoga jenga. Finishing with some pranayama and relaxation.
Kinesiology
Immerse yourself in a participatory workshop that explores how Systematic Kinesiology supports people to step into and reconnect with their innate power. Kinesiology starts from the premise that your body has the wisdom to heal itself but that sometimes certain factors, beliefs and behaviours get in the way. Systematic Kinesiology uses muscle testing as a type of body language which communicates problems and their solutions to the client and practitioner. It is a holistic approach to health and wellbeing that places the power to live a healthy life, back in your hands. In this workshop, you will learn how muscle testing works, how emotions directly impact your health, see in your own eyes how emotions are stored in the body and learn some techniques and approaches to resolving these imbalances. You will also get the opportunity to experience a 15 minute taster treatment. You'd be amazed what you can clear in such a short time!
Chakra Dancing
Sharkles will be leading a chakra dancing workshop, taking you on a journey through the chakras using dance, meditation, colour, sound and music. Assisting you in deepening the connection to yourself, awakening and balancing your chakras and opening your heart.
Vibrational Healing on Acupressure Points
Vibrational sound healing, using tuning forks on acupoints, draws on Eastern Medicine, psychology, science and wisdom traditions. Using specific tunings forks that are tuned to orbital properties of the Earth, Moon and other Planets, brings about healing, by rebalancing and reawakening parts of the body, using the complex network of energy channels, called meridians. As humans, we are the perfect resonator for sound healing, as we are made up of approximately 70% water, and sound travels x4 faster in water than it does air. Sound has been used as a healing technique for centuries, and has a wonderful way to create, generate, transform and give birth to new ideas and new consciousness. This wonderful technique treats you as a whole, including Body, Mind and Spirit, including addressing emotional imbalances. It is a wonderfully gentle, healing technique, that can rebalance the body, without the use of acupuncture needles.