If you came in 2021, we hope you saw that using cashless meant there was be less queueing – so less waiting around, less contact time between you and our staff and less opportunity for Covid to spread. We're were advised to make this move on the grounds of safety. Rest assured, it is very easy to set up and extremely secure.
If you didn't come, then you may be wondering how this all works…
How does it work?
When you arrive on site, you will exchange your ticket for a wristband (as per usual). But this will be a special wristband with a chip in it – that's registered to you. This will act like your bank card. You will just tap your wristband against the machines (like you would with a contactless card or mobile phone).
What do I need to do?
Once you have your wristband, you will use the number on the tag to set up and top up your account. It's very easy. When you have your wristband, you can create an account below. YOU ALSO TOP UP ONLINE WHEN THE CASHLESS BANK IS CLOSED.
Cashless bank opening times are:
Friday 09:00 – 19:00
Saturday 09:00 – 19:00
Sunday 09:00 – 19:00.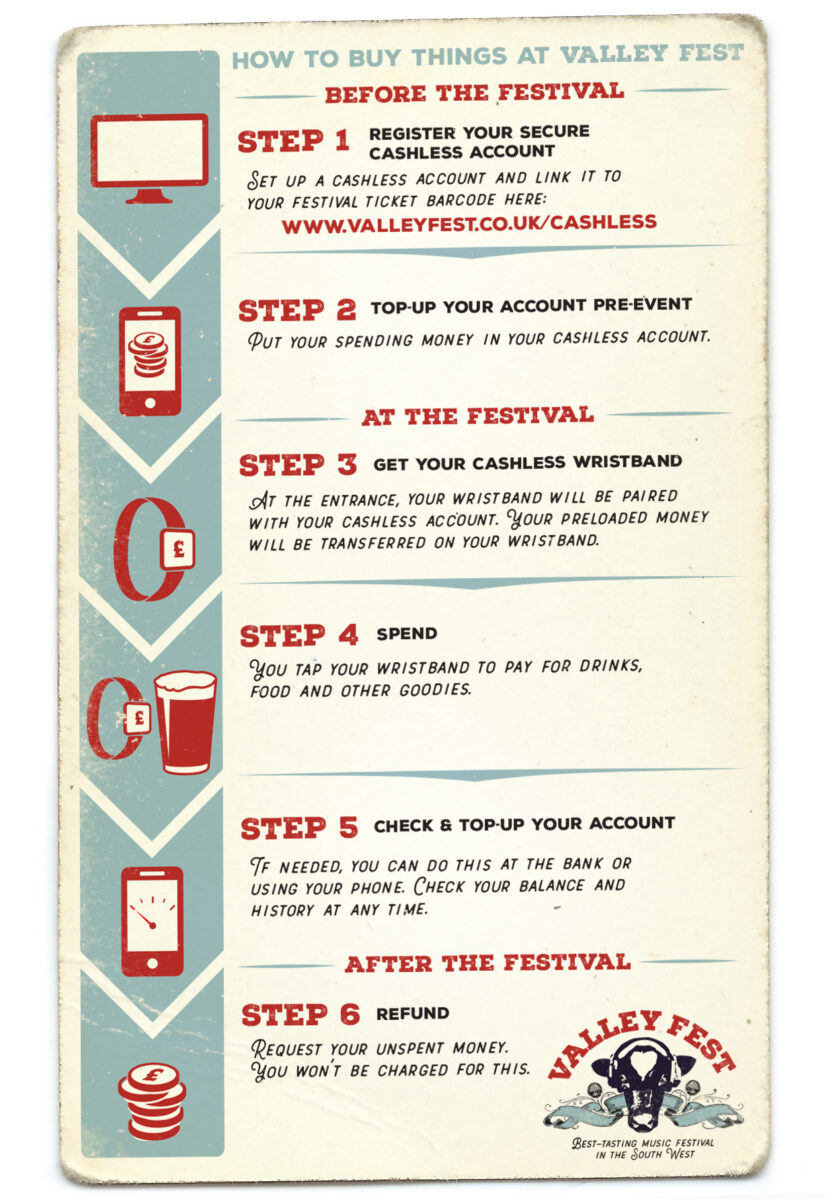 Can I pay for things with a usual bank card?
No. All payments will need to be made using the cashless system.
Do I have to set up a cashless account?
No. But we strongly advise it. This will allow you to:
Block your wristband should it be lost.
Top-up your account at any time on the website or at the cashless bank.
Easily reclaim any money you haven't spent after the festival.
Check you and your family's spending history
What if I lose my wristband?
As your cashless account is linked to your wristband, you can block it by visiting the information point onsite. You can get a new wristband which will be credited with the balance of the chip you have blocked. If you do not create an account, blocking your wristband is impossible as we won't have the unique reference number.
If I don't have to set up an account, how do I pay for things?
You can use your bank card to top up your wristband at the Cashless Bank. But please note, if you don't create a cashless account, then you're at greater risk of loss or theft. And if you have any money left over on your wristband, you won't be able to get that refunded.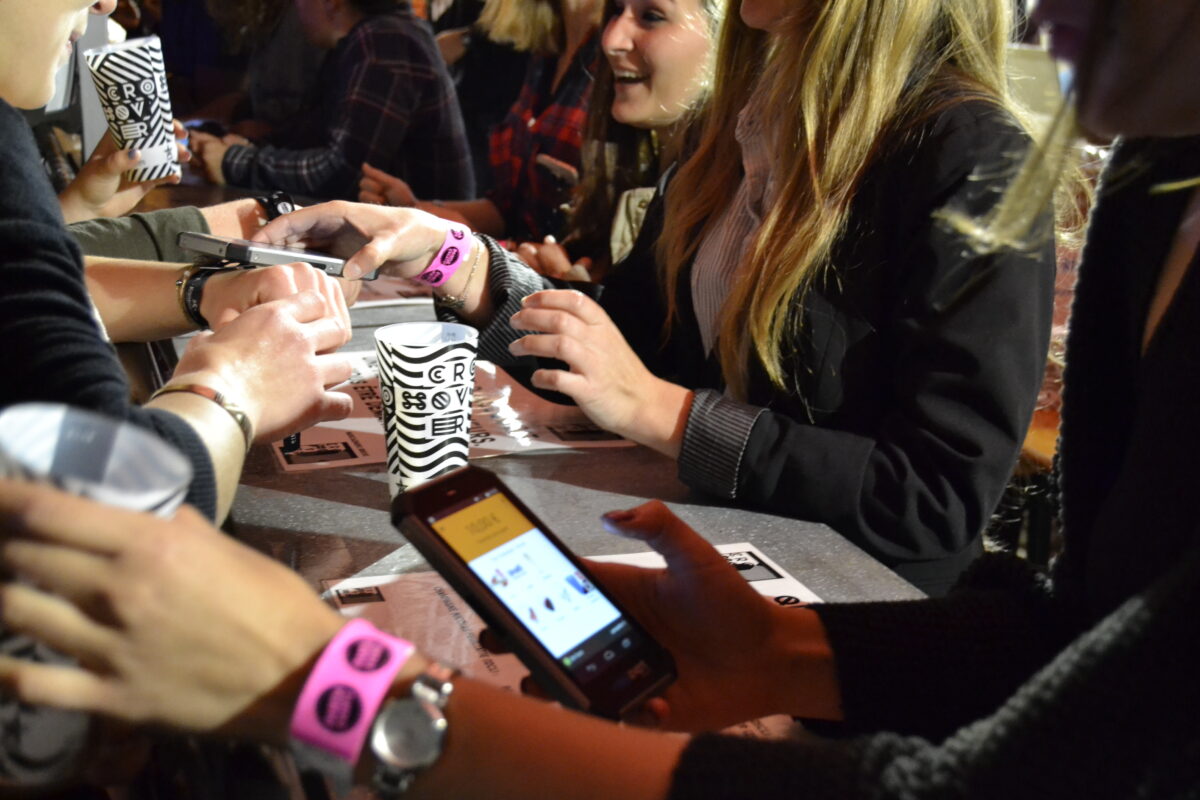 How can I monitor my children's spending?
You can create 1 account and allocate a certain amount to your children's wristband – we call these wallets. Under 18s won't be allowed to buy alcohol but will be able to enjoy a degree of independence within the safe confines of the festival.
To add your children so that they have their own wallet linked to your account:
Log into your account
Click add (top left by your name – see down arrow)
Enter the name of this wallet – ie Fred's wallet if your child is called Fred
Fill in Fred's birthdate (this will prevent him buying alcohol if he's under 18)
Add his festival ticket bar code OR the number that's on the back of his wristband.
Top up the amount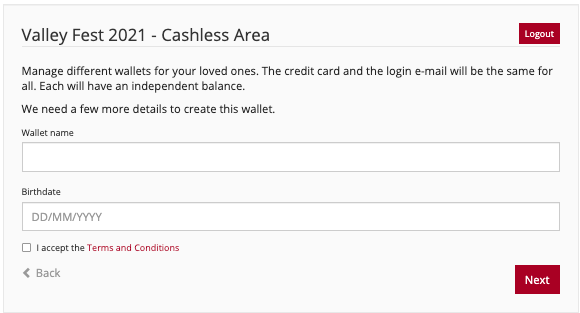 After the festival: Your credit card remains registered for all the wallets so you will have to ask for "request a refund" for each wallet you have added.
Are there any costs involved?
There is a fee of £1 when you first top up. Like buying an Oyster card, this will come out of your first debit. So if you top up £100, you'll have £99 to spend with the wristband.
After that there are no costs to you. No costs for transferring money. No costs for getting refunds after the event.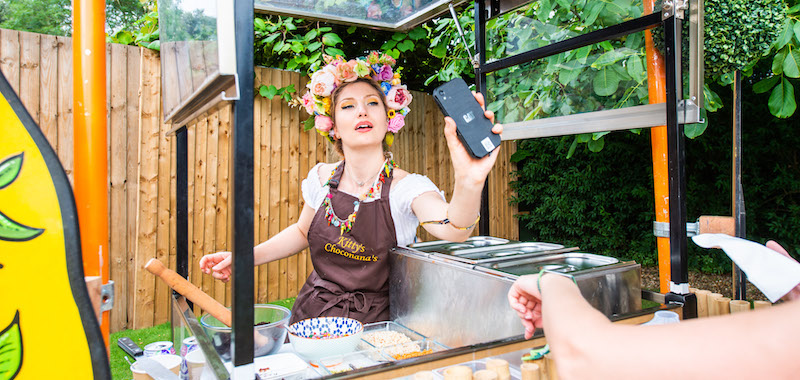 How do I top up on site?
You can top up online if you have a cashless account or visit our cashless Bank. So make sure you bring your bank card!
Will someone be there to help me if I get stuck?
Yes we are going to have plenty of cashless support staff who can help you .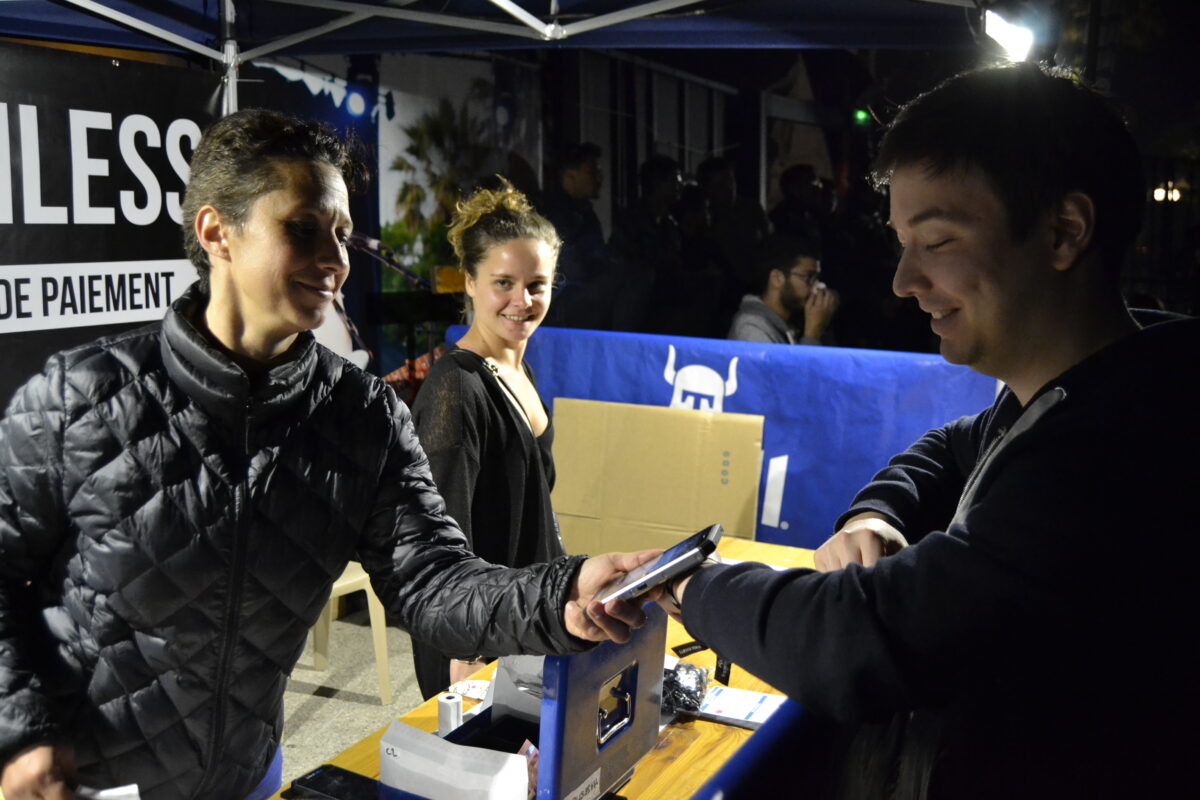 How do I recover the balance of my cashless wristband after the event?
If there is money left on your wristband after the festival, you can ask for the refund from the 03/08/2021 10:00 to the 16/08/2021 11:59 (directly from your cashless account). Unfortunately, we are not able to refund amounts under 50p. You won't be charged for refunds.
To recap, it's worth creating a cashless account because it allows you to:
top-up before or during the festival, from a computer or a mobile (through our website), and avoiding waiting time at the Cashless Bank.
register your bank card information in order to quickly top-up
manage different wallets for your family, using a single cashless account
check your balance at any time
easily check your consumptions and download your receipts
trace and block your wristband if you lose it or someone steals it
ask for the refund of your remaining balance as soon as the festival ends
In a nutshell, remind me what do I need to do now?
Set up a cashless account and link it to your festival barcode ticket. You do that by going through the steps above.
Put your spending money in your cashless account.
Don't worry we will hold your hand if needed!