A place where everyone can play.
It's a box-fresh collaboration between us, Arcadia and The Woodland Tribe.
By day, kids will build their own stage from reclaimed materials. The baton passes at nightfall as the Afterburner stage fires up and it's playtime for the adults.

Arcadia, the performance-art collective, are known for their 50ft fire breathing spider. The Woodland Tribe are masters of constructive play. They give children and families hammers, saws and a huge quantity of wood to build the playgrounds of their dreams. And then we create the party.
It's a beautiful thing to dance on the structure you made.
Ever changing, full of possibility and intentionally unorthodox – they're a good combo and we're excited to bring them back into the Valley Fest fold.
There will be an exciting new addition to the Alchemists Playground this year… Arcadia and Woodland Tribe are dreaming up a new play structure designed and built especially for Valley Fest 2023 – the Heliswing.
The heart of the Heliswing will be a reclaimed Westland Lynx helicopter which has most of its life with the British Army in active service. After Army service was over it was used for fire fighting and escape training at HMS Culdrose in Cornwall on the Predannock airfield. Arcadia bought the helicopter along with 4 others in a clearance of the site. We are excited to see what life the Lynx will have with Arcadia, the sky is the limit!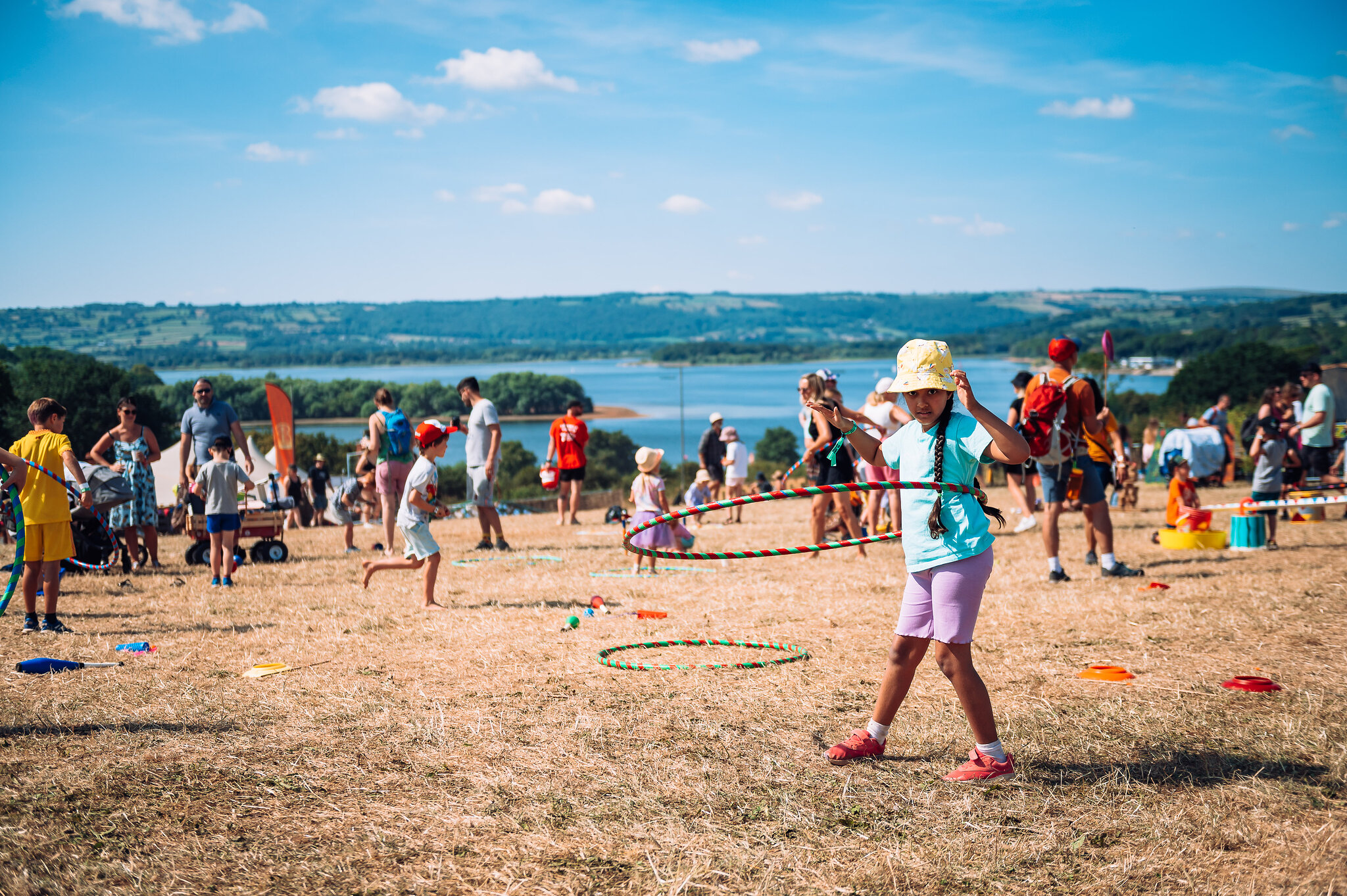 The Backstory
Many people don't know that the Arcadia team has long been associated with the Valley Fest land. When they first started out, they built their structures in an old cow shed on the farm, filling the yard with prize bits of scrap, picked up from around the country. In fact, there is a piece of Luke's grain silo in the stage. For those of you not familiar with Luke, he's the Valley Fest founder.

Reusing and repurposing is integral to Arcadia's art. Their installations are made from ex-military equipment. And now they're turning their attention to regeneration because they've experienced its magic first hand.

During their fifteen years of touring festivals, they'd park their Showman's vehicles in one of Luke's fields. To begin with, the land was barren and now it's transformed into meadows and woodlands, which are full of wildlife.

As you may know Luke, is an organic and regenerative farmer. Ensuring he has the healthiest soil possible is at the forefront of his approach. And so the Hasell/Arcadia partnership continues to grow, weaving together the cycles of nature, farming and the festival.