Arcadia, the performance-art collective, will be creating a new playground for everyone in our second field.

Pssst…Glastonbury will be their only other UK festival, so if you missed out on tickets then fear not, you can still experience some of their magic, albeit on a smaller (some would say more manageable) size.
Known for their iconic, 50 ft fire-spitting spider, (a Glastonbury highlight for millions), they're bringing their Afterburner stage and creating a new arena. Faithless (DJ set), Roni Size b2b Nia Archives feat Dynamite MC plus The Craig Charles Funk and Soul Club will headline.

Built from a Rolls Royce jet engine called an Afterburner, the stage is surrounded by a circle of metal trees and flames. The dancefloor is designed with the DJ in the middle, so you can party with beaming faces all around you.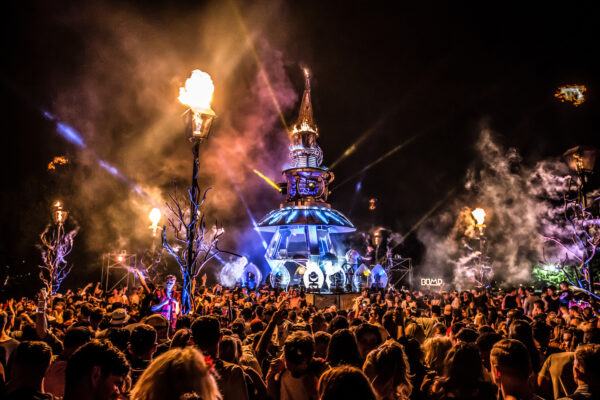 Day time at the Alchemist's Playground
By day, kids will be able to make their own Afterburner playground stage, with help and tools provided by the much-loved Woodland Tribe.
Everyone can contribute to the playground, so bring your mini metal workers, weeny welders and budding builders.
Not only that, you can create sculptures to take home or join in making the massive structure that will stay at the festival. The sessions will be run by the amazing team at No Time To Waste. It's going to be hedge-to-hedge fun all weekend!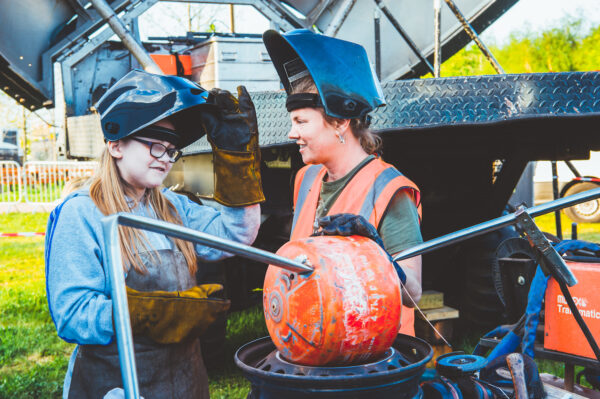 Night time at the Alchemist's Playground
By night, it's time for the big kids to play! Our sonic heroes and heroines will provide you with chunky funk, big beats and smatterings of head-down hedonism. Make sure you're at the front when Faithless drops "can't get no sleep".

Not only that, the Lords of Lightning are coming. Multi-million-volt bolts will shoot from their bodies, as they duel with high-frequency crackling electricity. A true spectacle, not to be missed.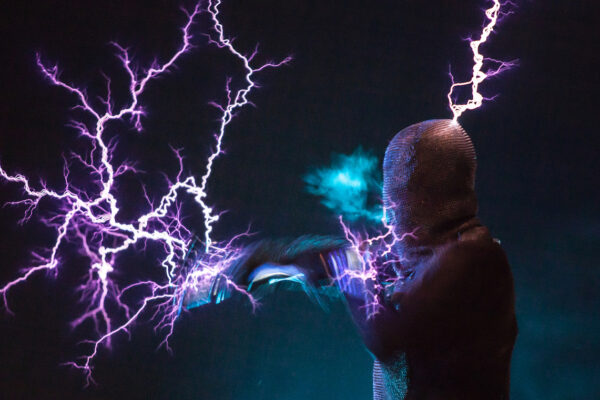 The Backstory
Many people don't know that the Arcadia team has long been associated with the Valley Fest land. When they first started out, they built their structures in an old cow shed on the farm, filling the yard with prize bits of scrap, picked up from around the country. In fact, there is a piece of Luke's grain silo in the stage. For those of you not familiar with Luke, he's the Valley Fest founder.

Reusing and repurposing is an integral part of Arcadia's art. Their installations are made from ex-military equipment. And now they're turning their attention to regeneration because they've experienced its magic first hand.

During their fifteen years of touring festivals, they'd park their showman's vehicles in one of Luke's fields. To begin with, the land was barren and now it's transformed into meadows and woodlands, which are full of wildlife.

As you may know Luke, is an organic and regenerative farmer. Ensuring he has the healthiest soil possible is at the forefront of his approach. And so the Hasell/Arcadia partnership continues to grow, weaving together the cycles of nature, farming and the festival.