You're advised to arrive hungry!
If you'd like to book a feast, please book below.

Please note you can only access our scrumptious feasts if you're already attending Valley Fest with a Weekend or Sunday Ticket.
Children are welcome at our feasts but we are unfortunately unable to offer an alternative menu, so you would need to pay the adult price.
BOOKINGS NOW CAN BE TAKEN AT TUCK INN AND INFO POINT NOW WE ARE OPEN (if available)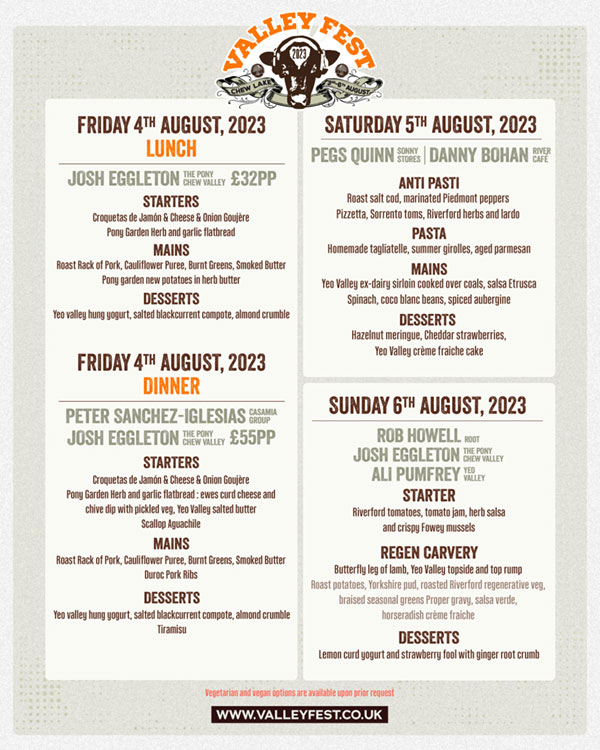 Billetterie Weezevent
Fine dining Friday – a star-studded feast from two of the region's best chefs: Josh Eggleton and Pete Sanchez
Italian inspired – soak up flavours of the sunshine as Pegs and Dan serve up something spettacolare from start to finish!
Regen Roasts – cool and tasty all at once. Rob Howell and Ali Pumfrey will use ingredients that have been produced using regenerative farming methods.
(Menus are subject to change)
Rest assured, we will be catering for meat eaters, vegetarians, vegans, those with nut allergies and coeliacs.