Dust off your dancing shoes and air out your tents. Valley Fest is ON!
Following the Government announcement on June 14th to extend final covid-restrictions, we're continuing with plans to hold Valley Fest '21 (July 29th – Aug 1st). We feel confident that the four-week delay and expanded vaccination programme will see restrictions fully lifted on July 19th.

It's going to be close but we've come this far, and if safe and possible, we are utterly committed to having you all in the field this summer.
We expect a Government announcement a week before July 19th to confirm restrictions are being lifted. At this point, we will give you a full and final confirmation that the event can go ahead.

And assuming we can? Oh, what a party we will have. The music, the food, the summer and the feasting, the chance to be properly together with friends in a field once again. 

We're holding on to hope. Hold on with us! We're determined to dance under the disco ball at the end of this long tunnel! But if we can't make it happen, you'll be refunded your ticket – ex booking fee.
With big-name headliners, plenty of rising stars and the region's finest food, this is the best-tasting music festival in the South West. The weekend is perfect for first-time festival goers as well as families of all ages.
Bristol's Lakeside Food and Music Festival
THAT view! The event takes place alongside the glittering Chew Valley Lake with the rolling Mendip hills in the background. Showcasing Bristol's live music scene as well as fine local food producers, you can expect everything from charcuterie to cider, street food to sit-down feasts – all with plenty of Somerset style and sizzle.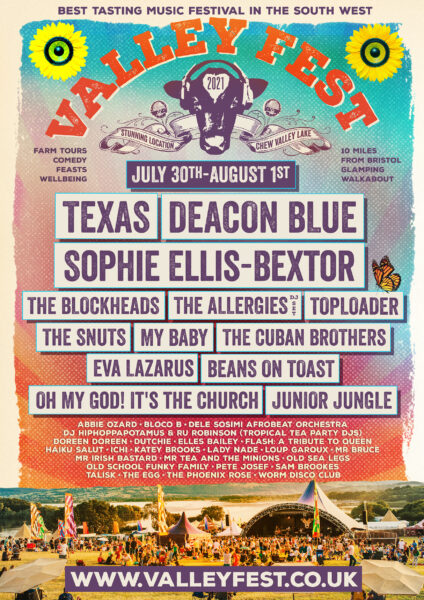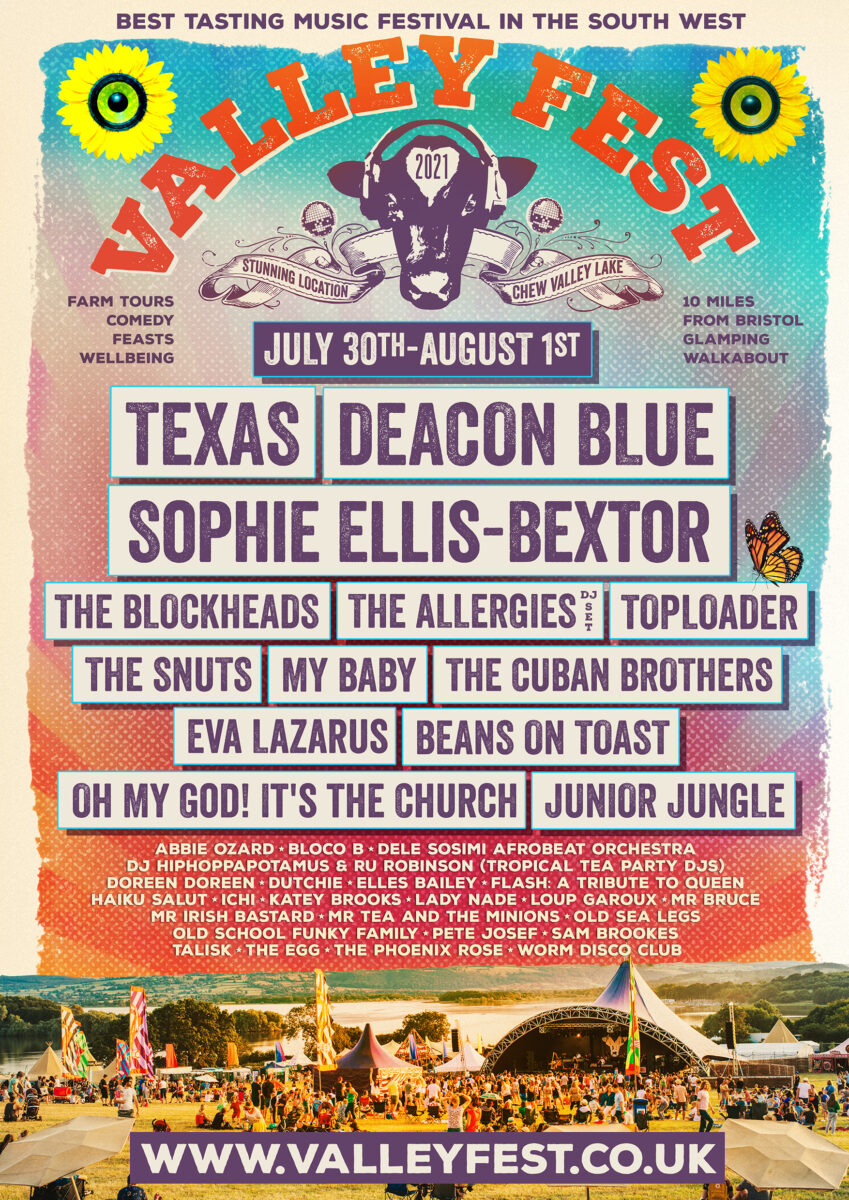 You're invited to Bristol's Best-Tasting Music Festival
Small but perfectly formed, Valley Fest has something for everyone. This food and music festival takes place on Luke Hasell's organic farm, only 10 miles from Bristol.
You're advised to arrive hungry. Get on our land!