It's headliner time!
Picture the scene: Travis in front of us, the sun setting behind us, the glittering Chew Valley Lake alongside us and friends and family all around us. This will be a very special Saturday night. We strongly encourage you to sing your heart out!
And to whet your appetite, here's a short clip of Fran performing an acoustic version of Sing for us as part of our virtual festival. This year it will be the Mendip, rather than the Hollywood, hills in the background!
Here's a little about the band:
From Sing, Why does it always rain on me? Side, Closer, Driftwood, their hit-after-hit list goes on…
They knocked Oasis off the Number One slot, nine months after the release of their second album, and while they were supporting Oasis in America, no less.
They made the best-selling album in the UK by a British band in 1999.
They won the BRIT awards for "Best Album" and "Best British Group," and the Ivor Novellos for Best Contemporary Song ("Why Does It Always Rain on Me?") and Best Songwriter (Fran Healy). They sold 3.5 million copies of The Man Who worldwide.
We know so many of you were disappointed they couldn't play in 2021 but we were determined to get them back.
See you front left.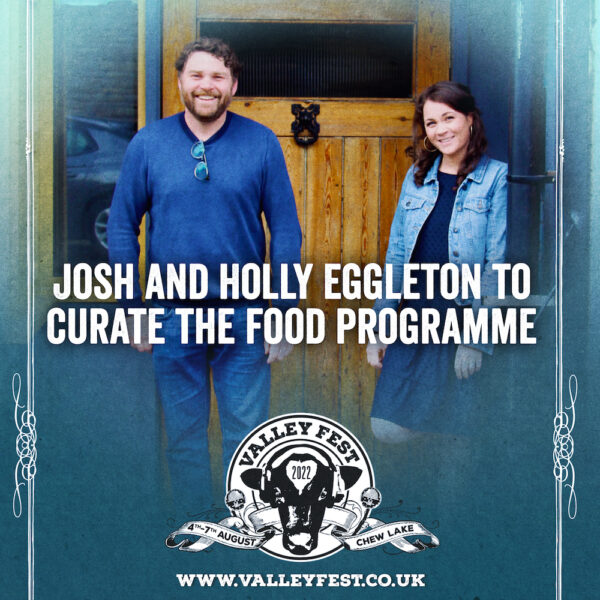 Announcing our new food programming team!
Trumpets please!
We're over the moon to tell you that local food aficionados Josh and Holly Eggleton will be joining the Valley Fest team. Perfectly placed to ensure we remain the best-tasting music festival in the South West, they'll be curating the food, feasts, demonstrations and cooking over fire areas.

The Eggleton siblings are behind The Pony Restaurant Group, home to a collection of some of Chew Valley & Bristol's best establishments. These include Michelin-starred The Pony & Trap, Pony Bistro, Root, The Kensington Arms, Salt & Malt Chew Valley & Wapping Wharf. They're also long-term pals of Valley Fest founder, Luke Hasell.

Josh says: "Valley Fest showcases local, seasonal and honest food. So whether you're an artisan producer, a food lover or simply someone with a healthy, hearty appetite, this is a festival for you. I'm delighted The Pony Restaurant Group is curating the food programme for 2022.

"We'll be celebrating the region's amazing food culture — the outstanding produce and great talent that is abundant in the South West. Planning is already well underway and we couldn't be more excited about what's in store!"
Get licking your lips.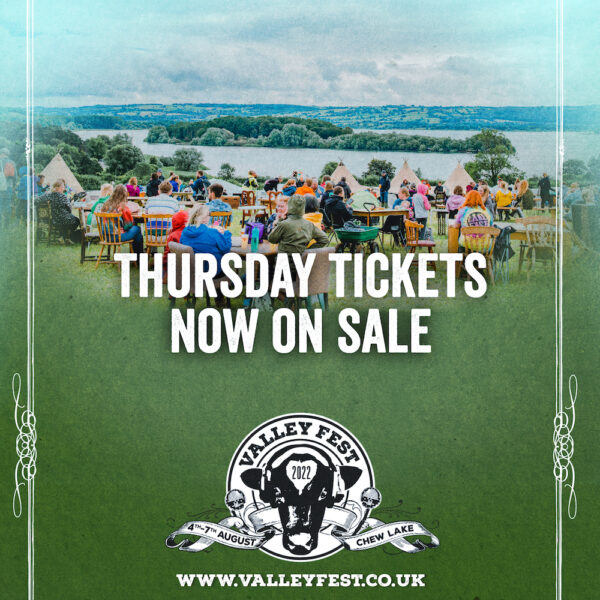 Extend the weekend
Get on my land!
Come and enjoy the beautiful view for as long as you can.
Buying a Thursday ticket means you can get set up early, have the pick of the campsite and queue less. We'll have a small bar and some street food options available.
The campsite gates will open at 12 noon on 4th August.
Thursday 4th August tickets cost:
Adults: £25
Teens: £15
Kids: £10
Please note you must also buy a weekend ticket for your Thursday ticket to be valid (this will be checked at the gate). And the actual festival arena won't open until noon on the 5th August.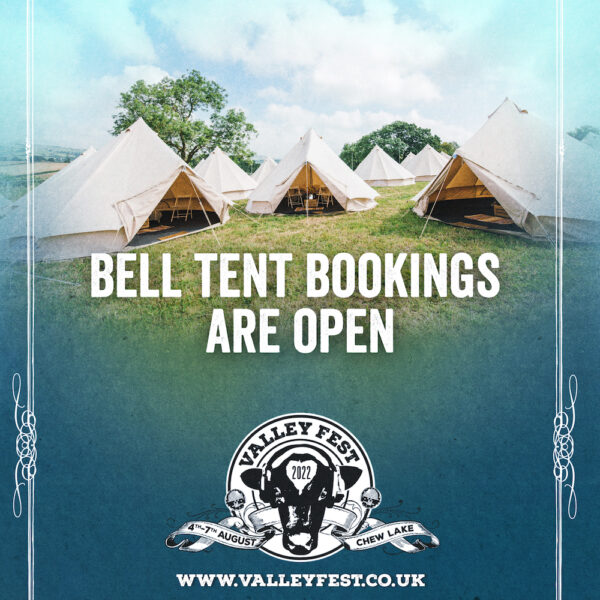 Glamping options at Bristol's family-friendly, food and music festival
The glamping field has the best view of the lake and is in the quietest spot. You'll find bell tents, tipis, yurts and airstreams in this glorious field.

Bell tent bookings are now open. We sold out of these last year (and campervan passes) so get cracking if you'd like to secure one. You can do this on the ticket page

If you'd like something a little bigger, then look at yurts or tipis. And our friends at Hearthworks are offering a discount which you can take advantage of until April. You can book these directly with Hearthworks. Check out our accommodation pages for more information and contact details.

If sleeping under canvas isn't your cup of tea, then we are also offering airstreams, hotels and trucks – again see the accommodation pages.

If you're bringing your campervan, motorhome, caravan or trailer tent, you'll need a campervan/caravan pass. Please don't leave this until the last minute! We sold out of these last year, so make sure you get yours soon to avoid disappointment.
Give good times this Christmas
If you buy your family a Valley Fest ticket between now and 19th December, we'll add in some extra goodies for FREE!⁠
⁠
Each of you will get an iconic Valley Fest 2022 T-shirt and a complimentary meal at one of the food stalls. 
⁠
Sound good? 
⁠
Here's what you need to do:⁠
Buy your Valley Fest tickets (for you to be eligible for the xmas family offer you need to buy a minimum of 2 adults AND a minimum of 2 tickets that are either kids or teens) before 19th December⁠.
⁠
Once purchased – email us at info@valleyfest.co.uk with your ticket receipt and tell us your T-shirt sizes⁠
⁠
We'll email you a gift tag so that you have something to give your family on the Big Day⁠
⁠
When you're at the festival, collect your goody bag (which contains your T-shirts and meal vouchers)⁠
Valley Fest 2022 is going to be AWESOME! We can't wait to see you there!