Sunday is special at Valley Fest for lots of reasons. One of them being the Fancy Dress competition. Last year, it was so fierce we had to pick joint winners. One of them Jamie Dexter (pictured below) had started growing his Freddie Mercury moustache TWO MONTHS before the festival. Yup.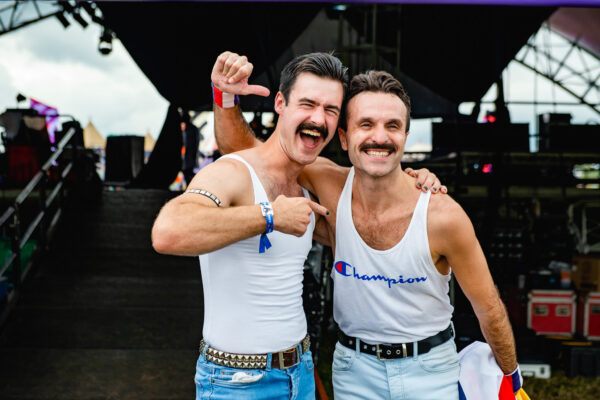 This year, The Dolly Show will play on the Lake Stage. And so the doyenne of country music, firebrand of feminine strength and wisdom beyond measure, Dolly Parton, will inspire our theme. We're expecting wigs, cowboy hats, buxom blondes and big smiles.
Easy, right?
But don't be fooled.
She once said, "It costs a lot of money to look this cheap!"
So keep it natural. No prizes for actual nips and tucks this time!