HERE IT IS! Our full music line up in all its glory.
With the new Arcadia experience and the Lake Stage, it's going to be the best Valley Fest EVER! With luminaries, legends and rising stars, plus a big Bristol showcase, there's something for everyone.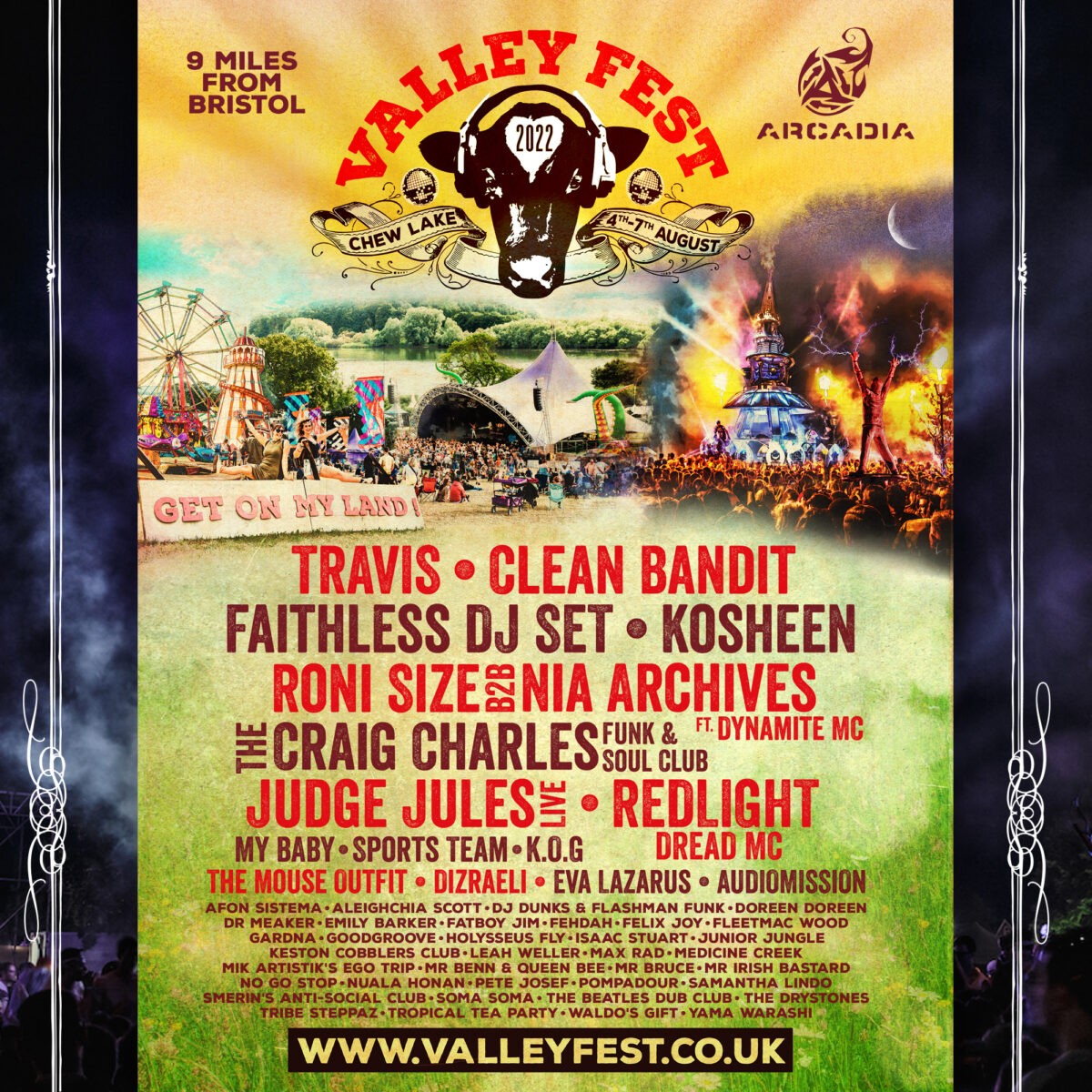 Here's a selection of tunes to whet your appetite and give you a taste of what's to come….
We sold out last year and tickets are selling fast so grab yours now whilst you can! Adult weekends are currently £170 plus booking fee.