The festival feasting is getting off to strong start!
We're thrilled to welcome Copenhagen's Empirical to this year's festival. Empirical has teamed up with Freddie Janssen, from Dalston's Snackbar to open the festival with a very special feast. On Friday night you'll be able to enjoy Freddie's Mexican sharing feast, paired with an exclusive range of Empirical cocktails. Expect finger licking tacos, chiccarones, sharing platters, all paired with four delicious cans or cocktails from the Empirical range.
The drinks have been paired based on flavour profiles across Freddie's dishes. Starting with the beautifully refreshing and complex Can01's gooseberry and toasted birch flavours. They have then focused on including Empirical's smoky Ayuuk Pasilla chili spirit to start, The Plum's stone fruit flavours mixed perfectly with grapefruit to pair alongside the Jicama, melon and peach salad of Freddie's main. As well as the Sour Cherry of Can02 to finish with her Berry Palova.
There are two sittings for Friday night: 5pm and 7:30pm and tables can be booked for four or six people. If you book for 4 you might be paired up with another group to form a 6. If you book a table of 2 you will definitely be paired up with another group to form a 6.

If you want to book for an odd number of people – ie a 3 or a 7, please book either a 2 or a 6 table and let us know that you need an extra place via email – info@valleyfest.co.uk. You can secure that additional place by paying for it at the INFO Point on site, so please head there when you arrive.
Book your table and buy your drinks flight here. Drinks flights are bought per person. Please note they don't come with the table booking.
What to expect:
Welcome drink of Can01 over ice, rocks glass and slice of green apple to garnish.
Chips + Dips
Totopos, Guacamole, Chicharrones + Pickles
Served with Ayuuk & Cherry Soda
Lamb Birria
Braised Lamb + Pico De Gallo
BBQ Beets + Mint Crema
Jicama, Melon + Peach Salad
Corn Tortillas
Served with The Plum & Grapefruit Soda,

Berry Pavlova
Strawberry, Tayberry, Gooseberry + Lime
Served with Can02 over ice, rocks glass and redcurrant garnish.
Everything is vegan or vegetarian except the lamb. If you're a vegan or vegetarian, you'll get BBQ beets as your main instead. YUM.
The artists playing during the 5pm feast include Abbie Ozard and during the 7:30 feast include The Turbans, The Cuban Brothers and Talisk.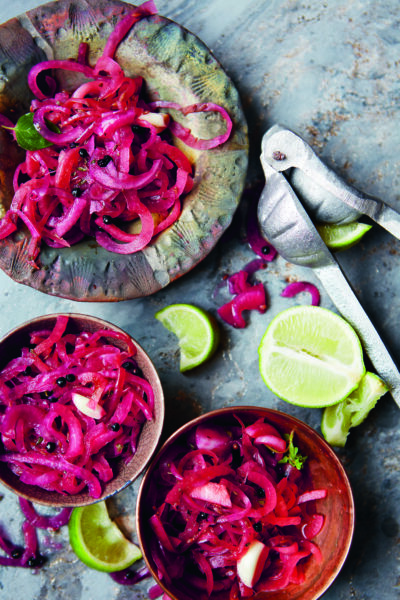 Snackbar
Snackbar is a bright and vibrant neighbourhood restaurant in the heart of Dalston, East London, serving global- inspired breakfast–lunch–brunch fare. It's a buzzy and lively space that serves feel-good comfort food with top quality ingredients in a casual setting. The brainchild of chef/owner, cookbook author and Young British Foodie Award 2018 winner, Freddie Janssen, Snackbar launched as a pop-up in the Summer of 2018 before opening its doors in Dalston a year later.


Freddie Janssen was born in Maastricht in the south of the Netherlands, then moved to London aged 21 after graduating in marketing. While working as Creative Director at a boutique ad-agency, Freddie followed her passion for food in her spare time by running pop-ups, residencies and events all over London. This led to her landing a cookbook deal with Hardie Grant publishers and she won an award for "Best Street Food' at the prestigious Young British Foodie awards.
She decided to make her passion for food full time and took on a role as Marketing + PR Director for Lyle's (#33 in the World's 50 Best Restaurants list) and after five years of working with some of the best people in the industry, she pursued her own solo venture. Freddie grew up eating at snack bars in her native Netherlands, which inspired her to launch a crowdfunding campaign in order to open her first brick and mortar site, SNACKBAR, in August 2019.
Empirical
Empirical is a flavour company.
Empirical is forever inspired by the role flavour plays in our ability to create and transport experiences. Many of us have spent a significant amount of blood and sweat working in some of the world's best kitchens with the hope of pushing the boundaries of how we experience food. But Empirical is a newfound approach in bringing together our past and our experiences into something new. The outcome is something that's democratic and shareable and driven by the journey of creating unique and unexpected flavors.
When Lars Williams and Mark Emil Hermansen set off in creating Empirical in 2017, they were guided by a child-like curiosity about how the world works. This perspective blended with their knack for tinkering, exploration, and continual refinement. The result? A powerful blend that pushes Empirical to be focused on creating the best flavours possible.